SHERRATT OPTICIANS 
The practice was opened in 1990 by the owners Gillian and Paul Sherratt.
Gillian qualified as an optometrist in 1978 after graduating from Bradford University with a
first class honours degree. Paul's background is in photography and business.
"My professional interests are in science and problem-solving, and in people and communication.
So I wanted to set up a practice which offered a thorough eye examination with hi-tech equipment in a
comfortable and friendly environment, whilst having time during the patient visit to listen to their needs and provide solutions."
Having worked for other independent practices in Cheshire and North Staffordshire, Gillian then spent three years at the Nantwich branch of Miller and Santhouse before deciding to start up her own practice in Crewe.
The practice has continued to develop, offering the very best in clinical care and product choice. One of the first practices in the country to provide digital retinal photography and OCT scans, we have extensive experience in ocular imaging.
With a wide selection of products from leading manufacturers of spectacles and contact lenses, the emphasis is always on quality and good service.
OUR PROMISE IS BUILT ON ALMOST 30 YEARS IN INDEPENDENT OPTICAL PRACTICE.
WE COMMIT TO:
BE OPEN AND TRANSPARENT

EMPLOY PROFESSIONAL, WELL – TRAINED AND KNOWLEDGEABLE PEOPLE

CREATE AN ENJOYABLE, RELAXED ATMOSPHERE

PROVIDE HONEST RECOMMENDATIONS

MEET OUR PROFESSIONAL, BUSINESS, SOCIAL AND ENVIRONMENTAL RESPONSIBILITIES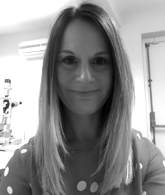 Sarah Caddy  BSc (Hons) MCOptom Optometrist
I have been a qualified Optometrist for 21 years.
I have a special interest in contact lenses and the work we under take in conjunction with local hospitals to provide an exceptional level of care for our patients.
Outside of work I play the saxophone in a jazz band and love to spend time with my two children.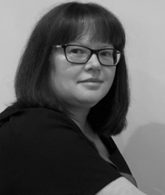 Cheryl Goodwin FBDO Dispensing Optician and Practice Manager
I have worked in the Optical profession since 1992, originally in a multiple practice before moving on to independent practice in 1994 and qualifying from Anglia Ruskin University in 1995.
Further study gained me a qualification in diabetic screening photography, and I have a special interest in OCT, having performed scans for 9 years and shared my skills with others in the practice.
In my free time, I have a love of musical theatre and singing and recently joined a local choir. I also confess to an obsession with rollercoasters!!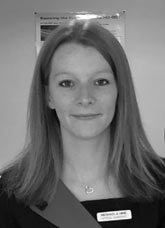 Michaela Hine, Optical and Dispensing Assistant; City and Guilds Retinopathy Screener
Since starting here in 2008 I have gained a qualification in diabetic retinopathy screening.
Outside work, I enjoy going on long walks with my dog.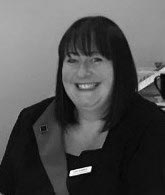 Kris Roberts Optical Assistant 
My favourite aspects of working here are helping patients with frame selection and creating our window displays. Outside work I like spending time with my family, pub quizzes, walks with friends and knitting.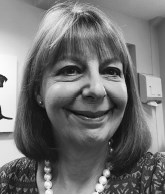 Gillian Sherratt  

BSc (Hons) FCOptom  Optometrist and Practice Owner
My special interests at work include glaucoma and binocular vision. I enjoy problem solving and interacting with patients. Outside the practice, I love spending time with my family and friends,walking my dogs, gardening and sewing.
SHERRATT OPTICIANS SUPPORT VISION AID OVERSEAS
The funds raised from recycling the used glasses for their precious metals, continues to support our work by enabling more children and adults living in Africa to access life changing eye care and affordable new glasses, so that children can see properly to learn at school and adults can see properly to continue to provide for their families and contribute to their communities.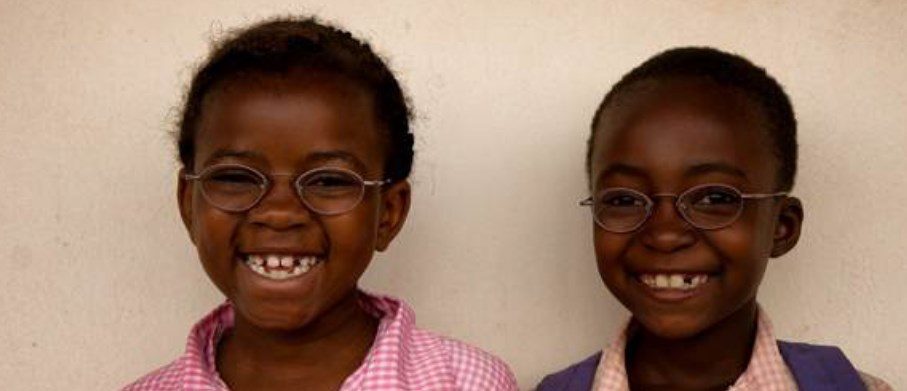 1.1 BILLION
People worldwide can't see properly because they need glasses
13 MILLION
Children around the world need glasses
MORE THAN 1 MILLION



People have been given eye tests and glasses by Vision Aid Overseas since 1985
We also support St Luke's Cheshire Hospice – your donations for small repairs and adjustments go towards the running of this deserving local charity
Some testimonials received during the current year:
'Very pleased with everything'. GH, Coppenhall
'Fantastic as usual'. AP, Haslington
'Always very good'. MB, Crewe
'Excellent service and professional care as usual'. KT, Chesterfield
'We keep coming back. Great service over many years'. MB
'Very pleasant'. AW
Sherratt Opticians
76 – 78 Nantwich Road
CREWE
CW2 6AL
Tel 01270 505504
www.sherrattopticians.co.uk
Operated by Sherratt EyeCare Ltd  Co.Reg. 11813677